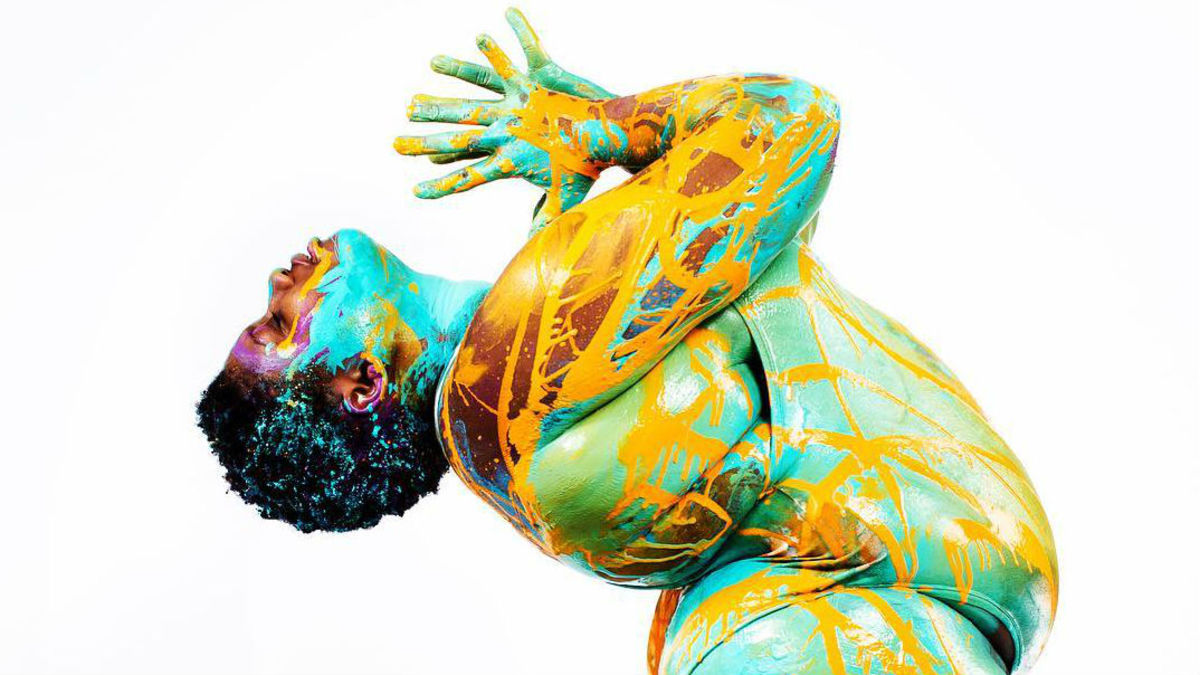 Check Out Our Wellness and Relaxation Top Picks:
Wellness and social media are a funny duo, to be sure. The adaptogenic unicorn lattes, rose quartz facial rollers, non-psychoactive cannabidiol snacks and aerial pilates classes over-saturating the internet are enough to overwhelm the Zennest of Zen masters. Plus, let's be real: Not many people can regularly afford an $8 matcha, much less a SoulCycle membership — and the sea of six packs is not not intimidating.
If you want wellness served up with real talk, you need some Lee Tilghman in your life. This disarmingly genuine Los Angeles-based recipe developer and self-care aficionado posts about low-sugar cauliflower blueberry smoothies and collagen coconut butter matcha mugs, yes; but she also discusses subjects like mental health and healing from breakups, polycystic ovarian syndrome and facial hair and her experience with disordered eating. Tilghman even posts videos of herself simultaneously dancing and dry brushing/ tongue scraping/ applying bentonite clay masks to her armpits. If you follow her and immediately start to think of her as your bestie, you're not alone.
Founder of @blackgirlinom, a holistic wellness hub for marginalized communities, this Chicago-based yoga and meditation teacher, creative writer, podcast host and digital magazine editor spreads inspiration and #blackgirlmagic wherever she goes. Follow this bona-fide Renaissance woman for enlivening stories about overcoming adversity, lifting one another up and living your truth.
Dubbed "fashion's favorite healer" by Vogue, Deborah Hanekamp, aka Mama Medicine, runs @spacebymamamedicine, a wellness collective wherein she conducts intuitive aura readings, energy balancing and crystal healing; followed by one of her signature custom baths. Even if this all sounds a bit woo to you, it's hard not to lust after Hanekamp's beautiful crystal-, salt-, citrus- and rose-petal-spiked baths. Follow her for ritual bath "recipes," including step-by-step instructions on how to surrender to the light, embrace the unknown and find balance. Plus, she and her daughter are so cute and, like, so mystical.
Co-founder of #MoonClub, this transformational coach, healer, writer and director talks manifestation, unleashing your divine femininity, astrology, moon rituals and sexuality. Her feed is as fiery as her hair, too: Tap that "follow" button for curated fashion photographs alongside beautifully written accounts of sexual, spiritual and shamanic awakening.
This body-positive yoga expert and author of Every Body Yoga is changing the (predominantly white, straight, thin) face of yoga with her near-nude photos, no-fucks-given attitude, and commitment to making the practice of yoga accessible to all. Follow for astute social commentary, wonderfully crass language, important lessons in self-love and a new, inclusive natural beauty standard.
Joanne Encarnacion, @gofitjo
This refreshingly honest San Francisco-based health and lifestyle coach speaks candidly about the difficulties of marriage, our society's distorted and narrow definition of health and how motherhood changed her fitness game in a way that's more #highlightreal than #highlightreel (her pun, not ours). We love her tattoos, her truth and her belief that "the guilt you feel from eating the ice cream will hurt you more than the ice cream itself… so eat the damn ice cream." Follow Joanne for doable wellness challenges, thoughts on body diversity, recipes and hella relatability.